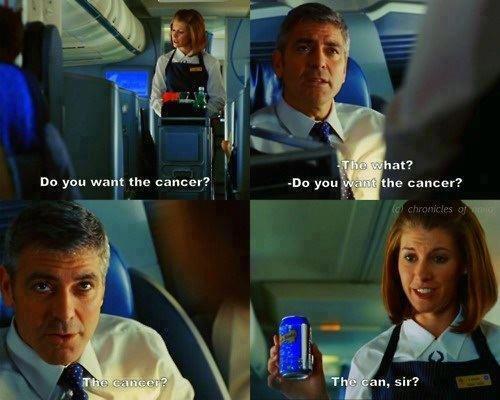 If he becomes president, Digong Duterte vows that his first wife and current girlfriend will have separate rooms in Malacanang. Mayor Erap remarked that he would never do that because there would be a shortage of rooms!
"Do you think there is intelligent life on Mars?" asks Juan.
"Sure do," replies Jose, "you don't see them spending billion of bucks to come here, do you?"
At midnight… wife's mobile phone beeps.
Husband checks it & gets angry. He wakes his wife up.
HUSBAND: (angry) "Who is this person saying "beautiful"?"
Surprised, wife checks her mobile phone.
WIFE: (very angry) "Hey! Use your magnifying glass… 'It's not beautiful… It's battery full!!'"
COP: "This is a ticket for being drunk and disorderly behavior."
GUY: "Can I have another? I'd like to bring a guest!"
My doctor said that I should eat better…
I told him, with what he charges, I'm lucky I eat at all!
Soon, moneyed candidates will visit cities, provinces, and the remotest barangays to woo voters. Officially, it is called "campaign period" In the words of the CPP-NPA, it's "business opportunity".
The flight attendant was pointing out to passengers that their seats could be removed and used as flotation devices. One woman, on her first flight, said, "I'd prefer to be sitting on a parachute!"
Mar has challenged Digong to a fist fight. Many seem to be surprise how the LP bet has been behaving lately. They thought Mar has bared his other side – tough, daring, brave, fearless – for the first time. Which is unfair since he first showed these qualities when he married Koring!
At a press forum…
REPORTER: "Where do you see yourself in five years?"
BINAY: "In a house."
REPORTER: "Vacation?"
BINAY: "House arrest!"
A man suggested to his wife that she'd look beautiful with her hair back.
Apparently that is an insensitive thing to say to a cancer patient.
Parang patungo na sa Hunger Games ang magiging format ng eleksyon…
Hamon here. Hamon there.
A friend vows to lose 30 pounds this month. "Pag nagawa niya, sasampalin niya ako; if not, samsapalin ko siya."
No, we're not Mar and Digong!
**Thank you Mike for the above SMS jokes.
oOo
"Wag puro lovelife. Enjoy your life."